A new werewolf and her boyfriend are ready for her first change. They weren't expecting her to change into a male werewolf, though. Explicit.
June sat on the floor of the living room in nothing but her underwear, with all the furniture pushed up against the walls. Sean hovered nearby, reading over Your First Full Moon, the pamphlet from the doctor's office, for what had to be the fiftieth time.
While the bite had healed weeks ago, today she'd woken up with two strings of red marks curled around her left wrist. Cortisone cream only helped so much, so she'd put on a long-sleeved shirt and tried her best not to scratch, but they'd itched all day long. Now that the mark was bare, it was hard to keep her fingers off of it. Every so often, it twinged beneath her skin like a flexing muscle.
"You sure you don't want anything else to eat?" Sean asked, looking up from the pamphlet.
They'd read the whole thing together: sitting on their bed, her arm freshly bandaged and tucked against her chest, her cheek against his fur, leaning on him like a big, Sean-shaped comfort pillow. The cuddling was one of the upsides of having a collie for a boyfriend.
June leaned back on the floor. "At this point, I'm less worried about going hunting and more worried about throwing up on the carpet." Then she added, "I'm full, but thanks." All day she'd had more bark and more bite in her than usual. She wasn't sure how much of that was anxiety and frustration, and how much was the feral feeling stirring beneath her skin.
---
A paid anthology of corporate bovine transformation. Explicit.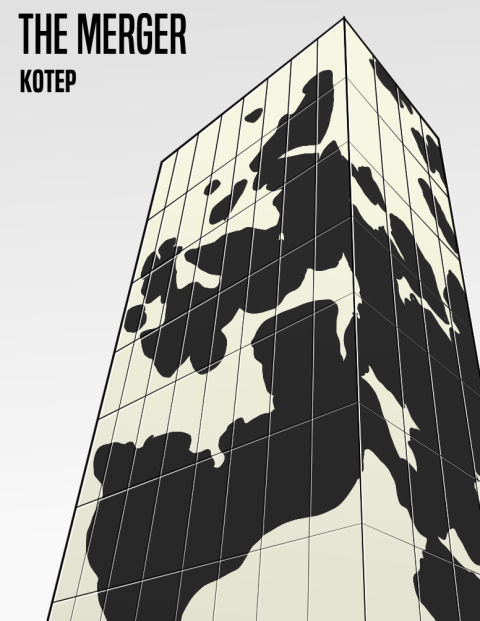 "TO: Erica Vale
RE: RE: Change in management
I'm having a problem right now. My hand just turned into a hoof and this is going to sevfcvb"
The Merger is an anthology of corporate bovine transformation, coming in at nearly 22,000 words of TF shenanigans. It's got cow TF, male-to-female TF, lactation, cowtaur TF, bimbo TF, bull TF, and collie TF. (And that's not even mentioning the lactation and breeding.)
Buy it now through Paypal for $5! Comes as a PDF and EPUB.
If you'd like to get a taste of just how milky it is, you can read an excerpt from the first chapter right here.
---